Dermatotherapy
Dermatological Formulation in International Comparison
Increasing Efforts to Ensure Pharmaceutical Quality
Report by Dr. Ursula Schöffling, Trier, and Dr. Thomas Müller-Bohn, Süsel
The department Magistralrezeptur (Extemporaneous Preparations) of the Gesellschaft für Dermopharmazie organized two events under the lead of pharmacist Rosemarie Eifler-Bollen, Eschborn on the occasion of 9th GD-annual meeting in Vienna in March 2005. In a symposium dedicated to "Presence and future of dermatological formulation" the significance of formulation in Germany, Austria and Switzerland was subject to comparison. Following, a noontime seminar supported by companies Dr. August Wolff GmbH, Bielefeld, PKH GmbH Halle/Saale, and Caesar & Loretz GmbH, Hilden, dealt with specific questions as regards production and safeguarding of the pharmaceutical quality of dermatological formulations.
---
The symposium started with an introductory presentation by professor Dr. Roland Niedner, Potsdam, who outlined the reasons for the application of extemporaneous preparations from the view of a prescribing dermatologist. Niedner distinguished standardized and individually produced formulations. He classified the latter as potentially problematic since here at times non-compatible active agents and auxiliaries are combined or misapprehension at the concentration of the active agent may be the case.
Formulations close
therapeutical gaps
---

Niedner based his commentaries on practical examples. Due to the fact that Tretinoin is not available as ready-to-use product in a gel preparation, the prescription of Tretinoin-gel NRF 11.124 for the acne treatment is the appropriate product. In case of the treatment of rosacea a 0.75 % concentration of Metronidazol in a ready-to-use drug is insufficient, NRF-formulations based on one or two percent of the active agent may be used instead.

For patients suffering from wool wax alcohol allergy, the NRF-product line offers various wool wax-free bases which are - for example - hardly to find among the industrially produced urea ointments. If for the treatment of a minor eczema at the finger tip, a marginally small quantity of a Triamcinolonacetonide cream is required, a standardized formulation of the NRF as adapted "q,s, quantity" represents the alternative to a - in most cases - too large pack of a ready-to-use preparation.

Professor Dr. Roland Niedner, director of the Klinik für Dermatologie (Clinic for Dermatology) at the Clinical Center Ernst von Bergmann, Potsdam, emphasized the significance of products produced as extemporaneous preparation from the view of a prescribing dermatologist. Based on examples he expounded that these preparations may close gaps in the sector of ready-to-use drugs.
A therapeutical gap has also been complained about by the ban of the usual Resorcin-containing Solutio Castellani. In exchange, Gloor recommended a formulation-related ethanolic fuchsine solution with chlor hexidin gluconate. For the application of the hydrophilic Capsaicin-cream NRF 11.125 at postzoster-neuralgy there is equally no alternative available as ready-to-use product.
Dermatological formulation
in Germany
---

Pursuant to pharmacist chambers, formulations constitute only 1.5 percent of the total revenue of Germany pharmacies. However, major importance is attached to this profession-immanent field of activity in view of production quality.

Dr. Gerd Wolf, Grafschaft-Ringen, (county-Ringen) regards the cause and source of lacking quality of formulations to lie in an insufficiently problem-oriented formation and communication complicacy between dermatologists and pharmacists. According to his experience from a formulation hotline which he organizes since 1998 in Rhineland-Palatinate, approximately 50 percent of the inquiries are directed to the production, followed by questions on instability, incompatibility and reasonableness of a formulation.

The officinal pharmacist Dr. Gerd Wolf, Grafschaft-Ringen (county Ringen) has been committing himself for years already on quality improvement of dermatological formulations. According to his experience from a formulation hotline in Rhineland-Palatinate, communication problems between dermatologists and pharmacists are frequently reasons for avoidable quality problems.
Already in 1977, the Kommission für Magistralrezepturen (Commission for Extemporaneous Preparation) of Deutsche Dermatologische Gesellschaft (German Dermatological Society) published a resolution aiming at quality improvement implying indicatory principles. Accordingly, standardized formulations (NRF, SR, reviewed company formulations) are to be given preference, merely two active agents used, adhering to reference and maximal concentrations and considering of negative monographs.

Formulation experts in discussion: Dr. Holger Reimann (2nd from left), head of Pharmazeutische Laboratorium (Pharmaceutical Laboratory) of Neues Rezeptur- Formularium (NRF) (New Prescription Formulatory), Eschborn, informed about the prerequisites starting materials of dermatological formulations have to fulfill. Certified biologist Friederike Schüller (right) with company Caesar & Loretz GmbH, plant Bonn, presented the results of a ring study showing that the microbiological quality of formulations prepared in pharmacies is in general acceptable.
Further, Wolf drew the attention to the guidelines concerning dermatological formulation published by the Gesellschaft für Dermopharmazie and later on also by the Bundesapothekerkammer (Federal Pharmacy Chamber). They were complemented by active agent dossiers for external dermatological preparations elaborated by the department Extemporaneous Preparation of the GD.
Dermatological formulation
in Austria
---

The significance of extemporaneous preparation in Austria was highlighted by Dr. Wolfgang Jasek, Vienna. Extemporaneous preparations constitute in Austria a share of approx. 2.5 percent of prescriptions and are to approx. 62 percent preparations for external application. Dermatologists are in the vanguard (45 percent), followed by pediatrists (35 percent), and ophthalmologists (14 percent).

The legal general conditions are in essential contained in the new Austrian Apothekenbetriebsordnung (ABO) (Pharmacist Work Rules) of 8 March 2005 containing fundamental determinations on quality-assuring drug production in pharmacies. The formulation text distinguishes "extemporaneous preparations" (prescriptions for a certain patient) and "officinal preparations" (pharmacopoeia preparations for proximate dispensing).

Dr. Wolfgang Jasek heads the pharmaceutical department of the Austrian Pharmacist Chamber in Vienna. He presented the new Austrian Pharmacy Work Rules coming into effect in March 2005 according to which starting from 2008 all Austrian pharmacies have to produce preparations in a laboratory or in a different appropriately equipped room.
Pursuant to ABO the formulation preparation has to be effected in general in a laboratory or in a different appropriately equipped production room. The manufacturing of sterile drugs has to be possible in a pharmacy, in fact in the laboratory by using a laminar flow or an isolator - provided no dedicated sterile room is available. Corresponding facilities have to be made available until March 2008 at the latest in all Austrian pharmacies.
Preparation formulas for dermatology emanate in Austria above all from the pharma industry and the producers of formulation bases - in many cases after mutual development with university institutes. A registration data set of the actually used formulations is in planning stage.
Reasons for the applications of extemporaneous preparations from a dermatological view:
1. bridging therapeutical gaps
2. application of specific therapeutical concepts
3. employment of therapeutically reasonable active agent combinations
4. uses beyond approval (Off Lable Use)
5. no suitable basis as ready-to-use preparation available
6. lacking of an appropriate active agent concentration at ready-to- use products
7. no suited packaging size as ready-to-use product available
8. cost savings (in particular at prescriptions of large quantities)
Dermatological preparations
in Switzerland
---
In Switzerland extemporaneous preparations account at present for roughly one to two percent of the pharmaceutical volume of sales. However, in view of the production by public pharmacies, professor Dr. Christian Surber, Basle, predicted tough prospects for them in the future.
The considerably increased quality requirements as to international standards and adherence to regulatory charges regarding apparative equipment represent obstacles difficult to overcome for laboratory pharmacies. Not least due to economical reasons already at the time being pharmacies have limited or ceased their in-house-production of extemporaneous preparations at all.

The head of the GD-department Extemporaneous Preparation, pharmacist Rosemarie-Eifler-Bollen, of the Pharmazeutische Laboratorium (Pharmaceutical Laboratory) of the Neue Rezeptur-Formularium (NRF) (New Prescription Formulatory), Eschborn, and her Austrian colleague Dr. Erich Leitner, Vienna, presented the symposium relating to dermatological formulation.
Production and approval of drugs are incumbent in Switzerland on the Heilmittelinstitut (Drug Institute) Swissmedic and has been regulated since 2002 by the Bundesgesetz über Arzneimittel und Medizinprodukte (Federal Law about Drugs and Medicinal Products) (Heilmittelgesetz, HMG) Drug Law). The preparation in formulation and supply scale in pharmacies is effected according to the so-called "GMP-light standards for minor quantities" - with the exception of drugs with increased risk potential - and is not subject to approval.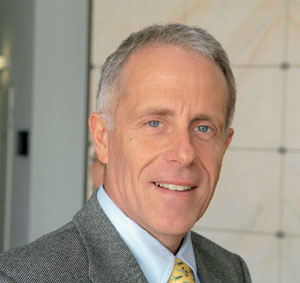 According to professor Dr. Christian Surber of the Institut für Spitalpharmazie (Institute for Spital-pharmacy) at Universitätsspital (University Spital), Basle, many Swiss laboratory pharmacies will hardly be able to produce formulations themselves in the future owing to the substantially increased quality requirements. Unlike to Germany they are however in the position to commission appropriately equipped companies with the production of formulations.
Extemporaneous preparation on medical prescription may be produced in Switzerland in a public pharmacy, in a spital pharmacy or - in their order also by a third-party company in toll manufacturing. Delivery by the physician is not possible. In contrast, in the so-called self-dispensing cantons the preparation is reserved to the physician.
Quality assurance
of formulations
---
The noontime seminar following the symposium offered a review on quality assurance of formulations including comprehensive information for the practice. Moderated by Dr. Ulrich Knie, Bielefeld and Dr. Holger Reimann, Eschborn, the subject was reflected in four lectures - both from a general perspective of the quality management and also from a special angle on the formulation.
According to Dr. Andreas Kiefer, Koblenz, quality management systems (QMS) improve the pharmaceutical quality of formulations in pharmacies. Also if the preparation of a good formulation is not obligatorily connected to the existence of a QMS, such a system contributes to a quality-oriented mode of operation and consistent way of proceedings in pharmacies..
By introducing of QMS the awareness for the necessity of checking formulations has equally improved. No drug may be released without control of the production process and the final product. It is therefore for example recommended to equally establish a production record for individual formulations as it is already stipulated in Switzerland at the present time.
The QMS in pharmacies also implies an extensive hygiene plan helping to come up to the requirements of microbiological quality of formulations. As certified biologist Friederike Schüller, Bonn, informed, ring tests based on a water-containing, not preserved preparation have shown that the microbiological quality of formulations prepared in pharmacies is in general acceptable. Also the germ charge of air, the formulation device and other fitments were not subject to objection in the vast majority of pharmacies investigated.
Formulation test
by digital image analysis
---
In the view of Dr. Hans-Ulrich Plener, Tuttlingen, the quality proof of individual formulations by the production procedure provided in the German Pharmacy Working Regulations should be reassessed. This particularly applies considering the increased application of semi-automatic mixing systems allowing only a partial sensoric control of the manufacturing process therefore rendering a visual finished product control necessary.

Dr. Andreas Kiefer heads a public pharmacy in Koblenz and is vice-president of the Apothekerkammer Rheinland-Pfalz (Pharmacy Chamber, Rhineland-Palatinate).
In his opinion the quality management systems introduced in pharmacies have contributed to the improvement of the pharmaceutical quality of dermatological formulations.
By novel techniques methods are meanwhile available allowing to obtain more significant tests and quality documentation also on pharmacy-scale. Plener presented his own work on digital image analysis of light-microscopic exposures as example. The concept may be used in the context of dermatological formulation both for the test of starting materials and the finished product control and the archiving of test data.
By means of the novel method a reproducible and practicable determination of size and repartition of particles in starting materials and semi-solid preparations is feasible. Therewith, the formerly required impracticable manual counting and measuring of the particles is now superfluous. Before being able to establish the concept as a standard procedure for pharmacies there is however still some development work necessary.

Topical book recommendations dealing with the subject
Claus Garbe, Holger Reimann: Dermatologische Rezepturen - Schlüssel zur individualisierten topischen Therapie. (Dermatological formulation - key to individualized topical therapy) Zweite, vollständig neu bearbeitete Auflage (second completely revised issue). Georg Thieme Verlag, Stuttgart, New York 2005. 297 Seiten mit neun Abbildungen und 43 Tabellen. (297 pages including nine illustrations and 43 tables) 39,95 Euro. ISBN (Thieme): 3-13-107292-X. ISBN (Govi): 3-7741-1034-4
Thomas Müller-Bohn: Wirtschaftlichkeit der Eigenherstellung von Arzneimitteln in öffentlichen Apotheken (Cost-effectiveness of in-house production of drugs in public pharmacies). Deutscher Apotheker Verlag (German Pharmacist Publishing House), Stuttgart 2006. 264 Seiten mit 33 Tabellen (264 pages including 33 tables). 48,00 Euro. ISBN-10: 3-7692-4037-5. ISBN-13: 978-3-7692-4037-5